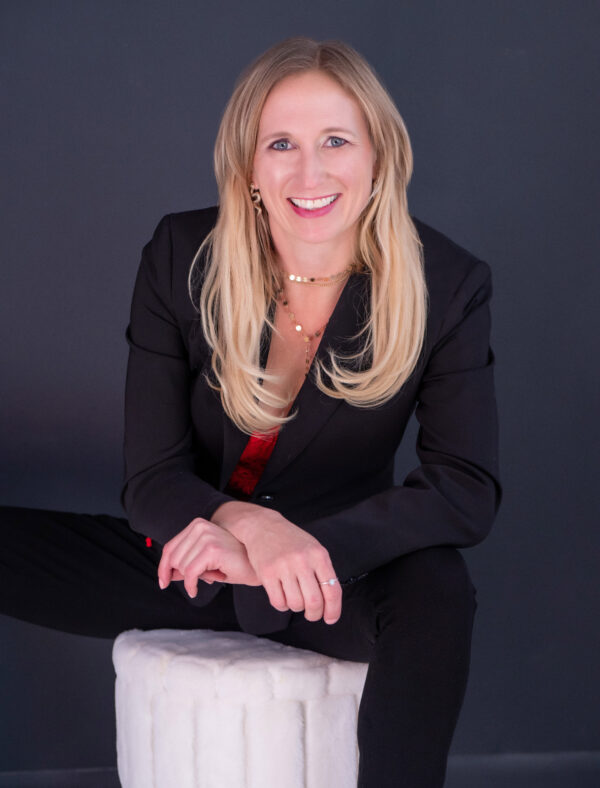 Are you a female entrepreneur feeling stuck and frustrated with the lack of growth in your online business? You're not alone. Many women face unique challenges when it comes to building and scaling their businesses, from self-doubt and the "imposter syndrome" to the pressure of balancing multiple roles and responsibilities. Diamond understands the pain and frustration of not being able to get traction and is here to help you overcome those obstacles and achieve success.
With a proven track record of taking businesses to the top 4% in America, Diamond has the experience and expertise to help you navigate the challenges of growing an online business. She understands the unique struggles women face and has developed a coaching program that addresses those challenges head-on. Her approach is not just about business strategy and analytics, but also about corporate culture, pleasure and embodiment. She will help you see your "lemon" traits as your "superpowers" and overcome the inner voice, or "The B*tch Voice" that holds you back.
Diamond will help you discover the skills and techniques you need to become more efficient and get better results in less time. She will help you learn how to focus on the right projects, and how to prevent overwhelm. And, she will help you discover your pleasure centers and how through pleasure, we more easily embody and through embodiment, we more easily create.
So, if you're ready to take your business to the next level, and overcome the obstacles that have been holding you back, it's time to work with Diamond. With her guidance, you'll gain the confidence and skills you need to achieve the success you deserve.
READY TO GET STARTED? START BY APPLYING BELOW
On the personal side…
I have learned that when we push ourselves in non-business-related areas, that all areas of our life tend to flourish. Want to learn how to grow an online business?
Building a business is not just about the business, it is about building the type of life that pushes you to be your best self, to be healthy, happy and have amazing relationships.
I am super active as an athlete through snowboarding, hiking, running, weightlifting, paddle boarding and more.  I have seen how challenging myself athletically has given me confidence to get through hard things and times that feel like it might break me.
Besides building businesses, which deeply opens up my creative side, my creative needs get met through playing guitar, singing, and drumming. In the evenings you can find me hanging with my friends/family, playing music, or cranking up the music when I am alone to pole dance or free form dance like a wild woman in my living room.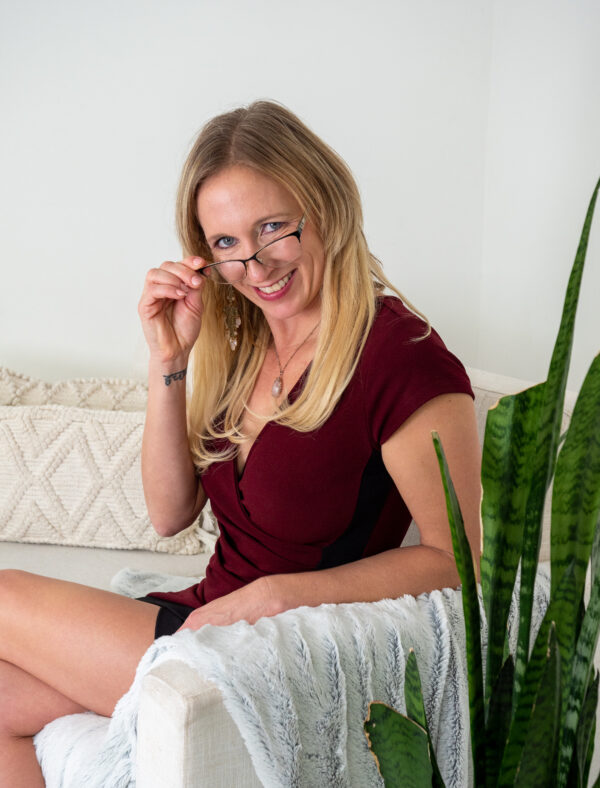 Freedom of expression is one of my highest values and this is what drives me to help female entrepreneurs. My passion is helping women achieve their dreams.
To all the female entrepreneurs out there. Congratulations. Congratulations for taking a risk on yourself and your life. I know one thing for sure. YOU ARE WORTH IT!!
Femme Meets Fortune was founded by Diamond, who has founded and taken multiple businesses to the top 4% of small businesses. Join her to learn how to grow an online business (other businesses too).
Diamond and her team mentor women in three main areas that are road blocks to women reaching their dreams, including: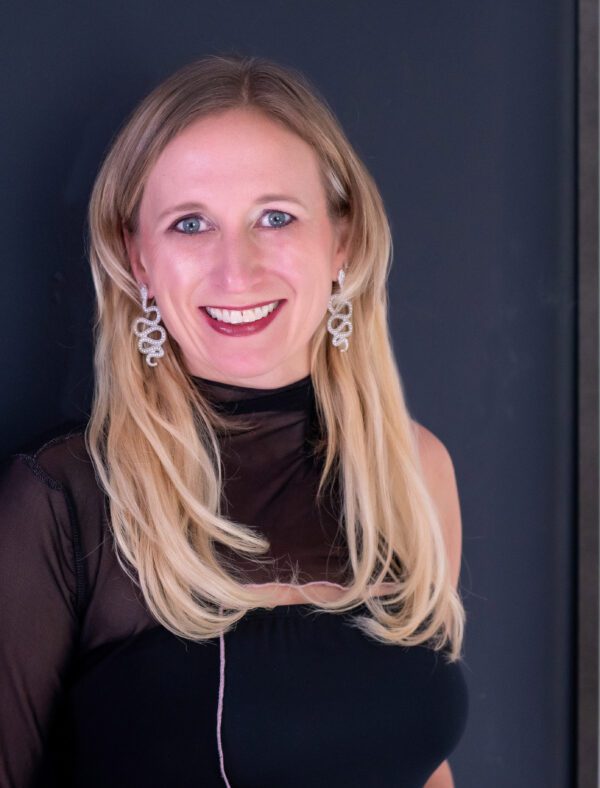 * Clarity in Business *
Knowing where one is going and how to set up analytics/systems to get there most efficiently.
* Commitment *
Development of the business/life mindset needed to create from a pleasure driven state, even when things are tough and hard.
* Confidence *
Eradicating imposter syndrome and discovering and exploiting your unique superpowers.
Female entrepreneurs are still frozen in time in the masculine dominant world of business. Business insider reports that of the HUNDREDS of companies that go IPO every year, ONLY 20 ARE LED BY WOMEN. While this is not meant to be an "us" versus "them" statement, it does highlight a crucial truth. Women are often times compelled to form their businesses or climb the corporate ladder using masculine traits and psyche. There is nothing wrong with these traits, in fact they are useful, AND leading from this place as a woman often blunts the advantageousness dynamism that is inherent to us women. 
THIS IS AN ASTRONOMICAL PROBLEM!
The feminine traits of intuition, sensuality, perception, tenderness and warmth can and should be exploited to make a more luminous impact on the world.
So many female entrepreneurs find us when they have been cranking their wheels, overwhelmed with the many hats they're wearing, and are struggling to get enough clients to help them build their dreams.
And the biggest TRAGEDY in all of this, is that they are UNBELIEVABLY FANTASTIC at their craft, but are not touching enough people with their gifts.
What is Work Life Integration?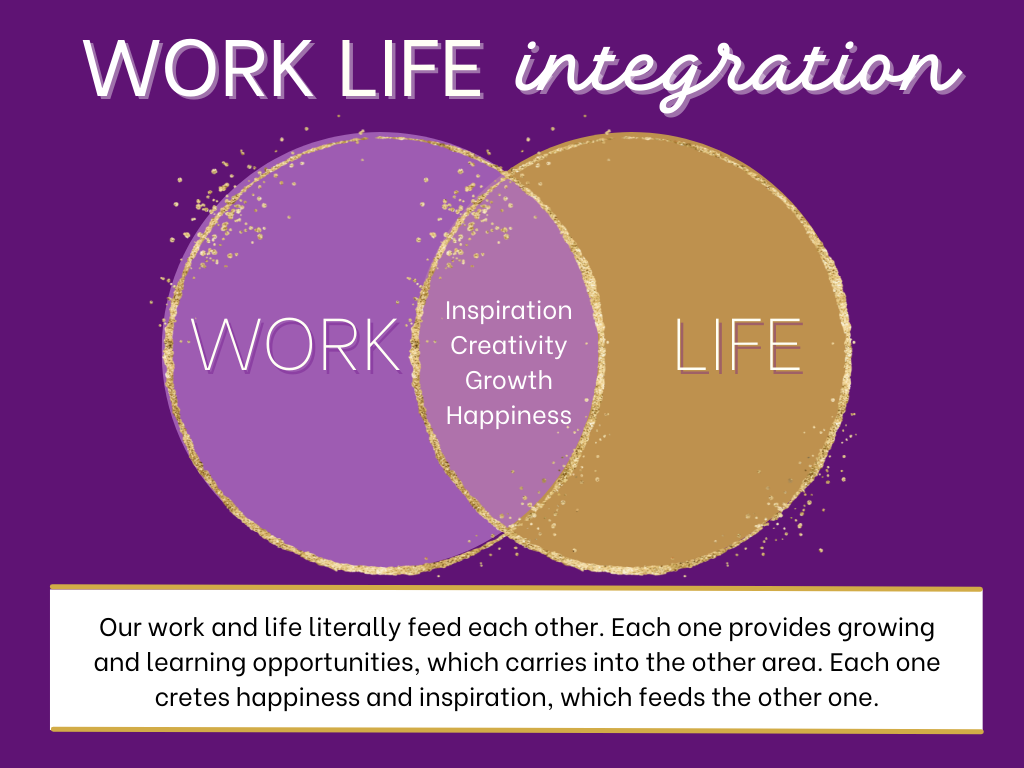 People talk about "work-life balance" and while the sentiment of this is understood, the power of female entrepreneurship is missed with this sort of belief. Instead of work-life balance, we need to begin to shift our thinking to career recreation integration. With career recreation integration, what happens in our personal life, can inform, feed, and inspire our work life and vice versa.
When our career and recreational life are integrated, we live as more authentic versions of ourselves as there is no separation between who we are and who we are being in any moment.
We are authentically ourselves: brilliant, bold, beautiful and bedazzling in our life and get to show up in the same way in our work.
The tools, skill set and mindset that it takes to grow a 6-figure business is different than what it takes to make your first sale.
And the skillset that it takes to grow a 7-figure business is different than the one it takes to grow 6 figure. This is why our business training and coaching programs are designed to get to ALL sides of the root causes as to why your business is not growing. Yes, we go deep into planning, marketing and evaluation of your offerings to determine why you have not grown the way you want. AND we will also teach you how to improve your confidence, your motivation on hard days, all while building not only your business, but the life, mindset, inner and outer beauty of the Queen that you really are.
LEARN MORE ABOUT WHO WE HELP HERE!