A Social Media Marketing Plan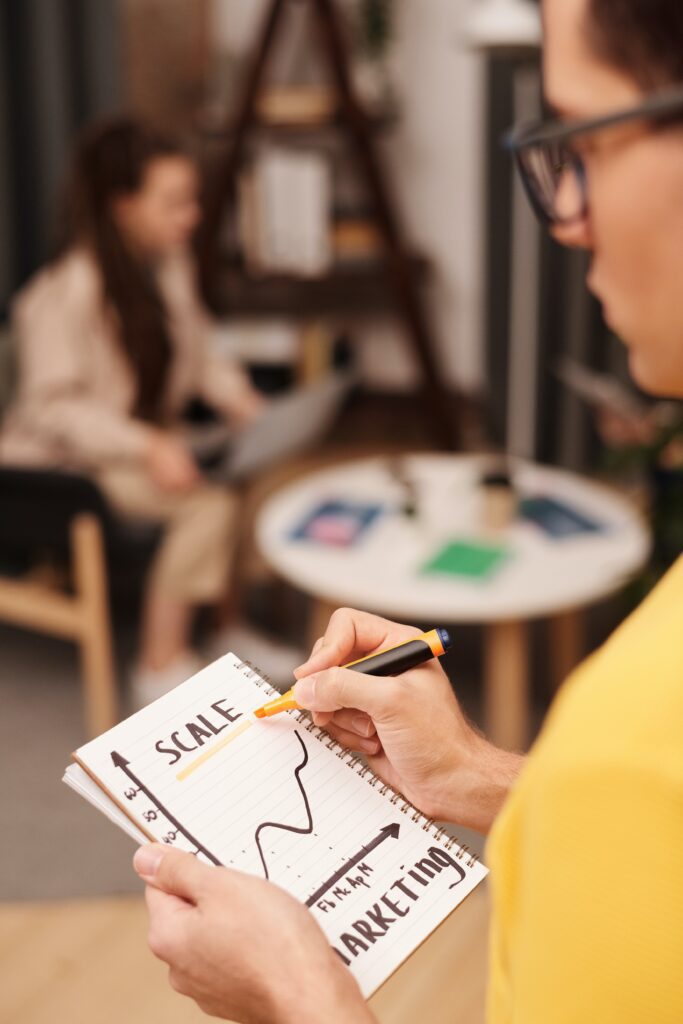 A social media marketing plan is essential for any profitable business. Too many times we see small businesses fall into one or more of the following social media marketing plan traps:
1)    Being on so many platforms that one is spread too thin and not doing any well.
2)    Not using the right platform for the target demographic.
3)    Not analyzing on a regular basis and therefore, not knowing what is working and when to change strategy.
4)    Not having a clear Call to Action across the social media platforms.
5)    Not having the right team and therefore doing too much oneself.
6)    Not having a plan in place to make sure that content is posted regularly.
If any of the above sounds like a trap that you have fallen in, then you need a social media marketing plan. To create a social media marketing plan, make sure you follow the steps below. If you are interested in learning in more detail how to put together a social media marketing plan as well as how to put together an entire system for your business, make sure to check out our clarity in business course for female entrepreneurs HERE.
Steps of a Social Media Marketing Plan
1. Research and understand your niche (ideal target market). What are some of their characteristics? What platform(s) are they typically on the most?
2. Once you understand the top two platforms that they are on, make sure to take time to understand the algorithm of that unique platform. For example: With YouTube, the thumbnail is often times the most important thing to work on to get your audience to click on your video. For Instagram, understanding (and using) any trending hashtags is the most important. You need to make sure you are spending the time to really understand the uniqueness of the platform before moving on. This way you can make sure that you are truly maximizing the time you are putting into the platform.

3. Once you have the platform picked out and researched, the next step in a social media marketing plan is putting together regular content. You want to put at a minimum of weekly content out with platforms like You Tube. For platforms such as twitter, Instagram and tiktok, often daily posting is best. You can use scheduling software program such as Planoly and Meet Alfred to help schedule your posts out.

4. Usually, it works best to batch product your content from an efficiency standpoint. Your social media plan should include 1-2 days a month where your calendar is blocked to create the content. You can create the entire month's content in one day, but then use the scheduling software to post the content daily over the entire month.

5. You will want to make sure that as you produce the content, that it has a clear call to action.  A call to action is something that you want to act upon. Usually, it is best to have a call to action that involves collecting people's email address. A call to action in your social media post could say something like download a free educational guide or check out a free video for example. You want to make sure that when they are getting the free content, that they give you their email address in exchange for you giving them something of value for free. This way you are growing your email list and you can contact the potential customer later to sell them something. Most social media leads are cold leads. Typically, cold leads need to see your content repeatedly to gain trust in you before they buy from you. Therefore, you want to have their email. This way, you can send them additional educational material about topics of interest and then occasionally send them some sort of sales offer via email.

6. A social media marketing plan should also have a plan to review the analytics for the content. You will want to know how many people are looking at your social media posts, if they are interacting with it, and if they are clicking on any links. It is important that you spend time analyzing what your audience is resonating with, so you have an improved sense of what sort of content they want.

7. Make sure that when you build out a social media marketing plan, that the bulk of it is adding value to your potential customer and not selling to them. No one likes to be sold to continually. If you are constantly asking your following to buy, they will stop following you. So, make sure that the social media marketing plan you create is full of great content. While the content can still have a call to action, it should be focused on value and not on selling about 90 percent of the time. About 10 percent of the time, you can focus more on selling. This sort of ratio helps people get enough value from you that most of the time even if they are not buying from you yet, they will not drop off from following you due to the 10 percent of the time that you are selling.

8. Write into your social media marketing plan when you will get staff to help you. To execute a social media marketing plan well, having a team is essential, even if it is just part time to start. Look at your budget and make a plan for getting help with your social media marketing plan.
Learn more about digital media
marketing strategies by clicking: HERE.