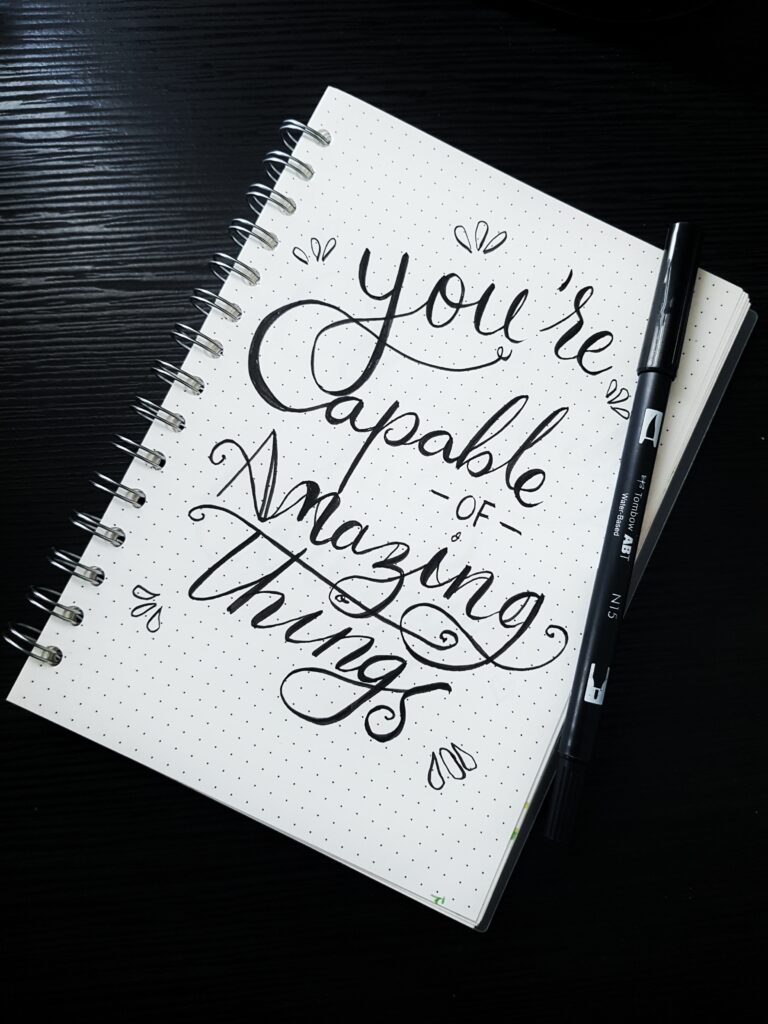 Confidence and strength are two important attributes for successful women entrepreneurs. Inherently, as a woman business owner, you are a badass. But if you need a little help believing you are a badass, I hope these quotes will help!
As you flow through these confidence quotes for strong business women, I encourage you to find one that resonates with you. Look into the mirror and speak this quote to yourself. Continue to this daily. 
When we take time to imagine the feeling that goes with the words, it helps the message really sink into our subconsciousness in a deeper way. For business success quotes go HERE.
Confidence Quotes for Strong Business Women
"Growth and comfort do not coexist."
Ginni Rometty
"Stay true to yourself and your vision. Don't let any one person's opinion move you; listen, but be confident."
Amanda Kahlow
"Wanting to be someone else is a waste of the person you are."
Marilyn Monroe
"Building a brand means knowing your story and building and sharing that story."
Tamara McCleary
"Do what you love and success will follow. Passion is the fuel behind a successful career."
Meg Whitman
"At the end of the day, you are the only one that is limiting your ability to dream, or to actually execute on your dreams. Don't let yourself get in the way of that."
Falon Fatemi
"Being confident and believing in your own self-worth is necessary to achieving your potential."
Sheryl Sandberg
"If you think you can't, you won't. If you think you can, you will."
Linda Ward
"Sorry, Sister. You're not "normal." You're exceptional. You're a Bombshell. If this was easy, everyone would be a successful business owner."
Amber Hurdle
"The most beautiful thing you can wear is confidence."
Blake Lively
"Don't waste your energy trying to change opinions … Do your thing, and don't care if they like it."
Tina Fey
"You have been criticizing yourself for years, and it hasn't worked. Try approving of yourself and see what happens."
Louise L. Hay
"One of the most courageous things you can do is identify yourself, know who you are, what you believe in and where you want to go."
Sheila Murray Bethel
"It's within everyone's grasp to be a CEO."
Martha Stewart
"I was always looking outside myself for strength and confidence, but it comes from within. It is there all the time."
Anna Freud
"Don't be afraid. Be focused. Be determined. Be hopeful. Be empowered."
Michelle Obama
"Be different, stand out, and work your butt off."
Reba McEntire
"Life shrinks or expands in proportion to one's courage."
Anais Nin