Do you want to grow Instagram followers for business?
To grow Instagram followers for business, one of the most important things is to understand that Instagram is a business. This means that it is competing against other social media platforms and that it's algorithms will continually change to keep up with the surrounding marketing.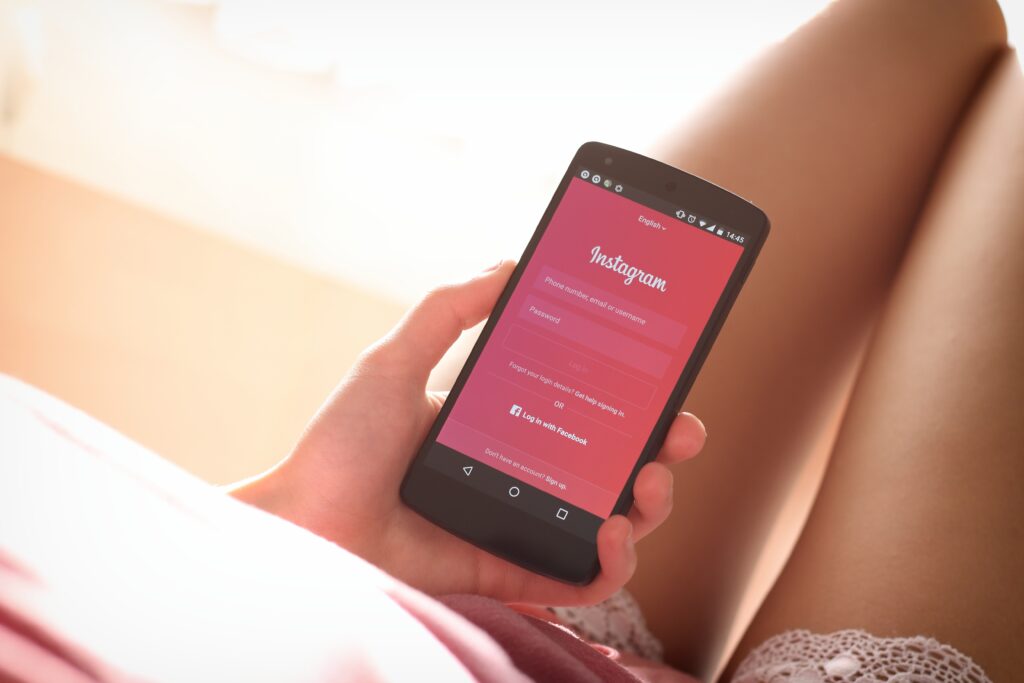 Understanding the algorithm to grow Instagram followers for business:
With the growth of TikTok climbing, Instagram is starting to preferentially show their reels over their posts making Instagram reels essential for growing your Instagram account. Therefore, it is useful to keep a pulse on the market and what platforms are leading in the social media market. Social media platforms often compete for the same customers so when you follow who is leading the market, it can give you insights onto how other platforms may be changing their algorithm.
Another super important thing is that if you are using both TikTok and Instagram, you can repurpose TikTok videos for Instagram reals, but make sure that you remove the watermark before putting it on Instagram as Instagram does not like marketing for TikTok. To remove the watermark from a TikTok video you made, you can download your video and use an app called snaptik.pro.  When you use this app, it will remove the watermark and then you can upload the same watermark onto Instagram. This allows you to repurpose your material without getting penalized for having another social media watermark on your video.

Another important component to grow Instagram followers for business involves posting and commenting on other people's work. Instagram rewards its users for being active. Posting 5-7 times/week is important in growing an audience, but so is taking the time to comment on other people's posts. Make sure to spend 5-10 minutes on average most days to show your activity and involvement with the community.

In addition, be careful when you are building an audience about over posting. Posting most days is great but if you blow your audience up with too much content, this may annoy them and they will likely unfollow you.
Analyzing your numbers and stats on Instagram:
Einstein has been given credit for coining the saying, "The definition of insanity is doing the same thing over and over again and expecting different results." If you keep posting similar content repeatedly and your audience is not growing, well, that is acting in an insane way. Therefore, make a goal to post different sorts of content (different topics for example) each day for a month. Then at the end of the month go back through IG and look at your stats. Look at which videos/posts perform the best. This gives you information as to what your audience likes best and prefers to read/hear about.
Growing a social media platform takes time, dedication, and patience. There will be times where you may get frustrated that it is not growing as quickly as you want. The more you put time into analyzing the content that you are creating and learning what your audience wants to learn about the faster you will grow. Do not skip this step.
Make sure you spend time researching trending tags in Instagram. It is a good idea to use hashtags that are related to your content exactly, but also take the time to look up (you can search for this online) and use trending tags. This can help others more easily find your content.
Another thing that can really help with efficiency of posting this frequently is to use a scheduling software. Planoly works really well for Instagram as a scheduling software and you can get a free account. Also, Instagram only allows for one link to be utilized on its platform. Therefore, it is also useful if you have more than one thing that you want your customers to have access to, to create a linktr.ee account. Linktr.ee is a platform that allows you to have multiple links listed and then gives you a central link to use on your IG account. This is an easy way of allowing your Instagram followers to have more than one way of accessing your work.
In summary to grow your
Instagram followers for business consider the following:
1) Understand Instagram algorithm continually changes
2) Spend more time right now doing Instagram reels
3) When you post reels in Instagram, if you are repurposing from other platforms like TikTok, make sure to remove the watermark
4) Work to post 5-7 times/week
5) Spend time commenting on other people's posts
6) Analyze your results and make changes to your plan in relationship to your results.