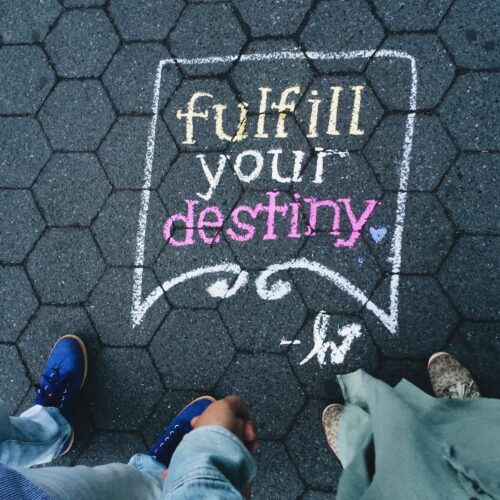 Business plan keys to success involve having clarity in direction as well as in commitment to execution. We are going to go over business plan keys to success in this blog. For additional understanding of more helpful small business skills for entrepreneurs, visit our blog HERE.
The first step in developing a good business plan is understanding WHERE you want to go with your business and your company.
Business Plan Keys to Success
The biggest purpose that people use business plans for is to get a business loan. Even if you are not after a loan, writing out a business plan can save you a ton of time and a tone of pain.
Steps for Business Plan:
Before you do this: take our CLARITY QUIZ to get a sense of how clear you are on all of the areas of business you need to consider for your strategic business plan.
1) Clarity: Do you know where you want to be with your business in the next 3 years? The reason this is so important is that the best way of building out a business plan is to determine what you want your life and your business to look like three years from now and then work backwards from there. Once you have a sense of where you want to be in 3 years, you can then work back to see where you should to be in 2 years, then one year and then where you should be on a monthly basis.
By "should be" we mean having an understanding of if you want your business/life to look a certain way in a few years, in order to make sure you are on track, what are your benchmarks for making sure that you are on track with meeting your three year goals?
This is why we want to make sure that you have your goals as far as the time you put in, the money you get out, the clients you have and/or the products you sell. By having clarity on this, you will have a plan to know if you are on track to meet your goals.
2) Analyzing your metrics: Once you have clarity on your plan and have that written down, you will need to make sure that have a sense of key performance indicators (KPIs) that you are going to track to help make sure you are on your way to success. Examples of KPIs include number of leads, number of sales, number of calls, number of complaints, number of positive reviews and number of negative reviews. KPIs are metrics that help you determine how to determine if you are on track or not on track with meeting your goals. A solid business plan will have metrics like this determined.
How do you know what is a good KPI? You will need to research it. You can look up KPIs for various things in your industry to see how others report they are doing. This can help bring awareness to develop a standard for yourself.
3) The Unique Value Proposition: You need to make sure that your product/service solves a major need. If you are bringing a business plan to a bank, you will want to make sure to clearly define the industry problem using stats. You can research how many people have the problem you are working to solve. You also can research how many companies are trying to solve that need. A good business idea will solve a need that others are not doing a great job at solving. Work to be different. If you try to solve something by recreating something that someone else is doing, but just making tiny shifts, it is likely not going to be very successful. You will meet the need of your customers by offering them something that is different than other things on the market. If you can solve a problem that no one else is solving, you likely have a great idea.
4) Make sure the numbers work. It is essential that you are priced correctly. You need to make sure that you understand how many hours and overhead it will take you with each sale to deliver your product/service. A big mistake people (especially in service industries) make is that they run out of time (because of the high time/high touch of their service) before they have enough money to hire someone to get their time back.
These sorts of areas are all related to the clarity section as illustrated below.

Business Plan Keys to Success: The Business Prosperity Pyramid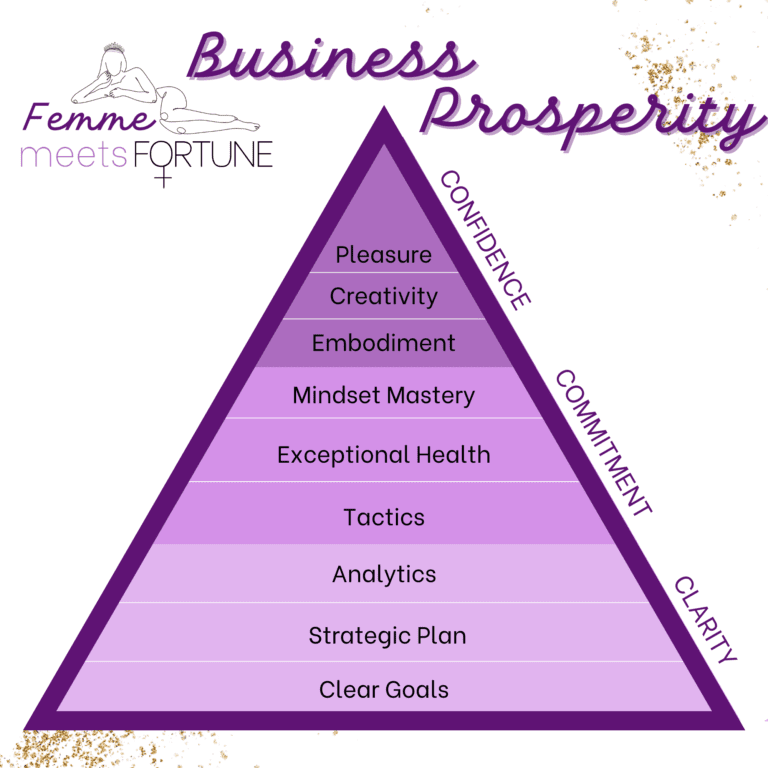 Beyond getting clear on your goals, the next business plan key to success is commitment to your goals. Building a business is like climbing a big mountain. There are false summits. There are hard moments. There are times where you will likely feel like quitting. Even if you don't feel like quitting, there will definitely be times where you just do not feel like doing it and have to do your work anyways. So the biggest question here, is how are you going to commit to the hard times and the times where you work to income ratio is really poor.

Our Femme Business Archetype (FBA) Quiz helps you assess your small business owner skills. It will help you identify more clearly your natural skill set as well as skills that you are less inclined to (and better hired out). To take the FBA Quiz go HERE.