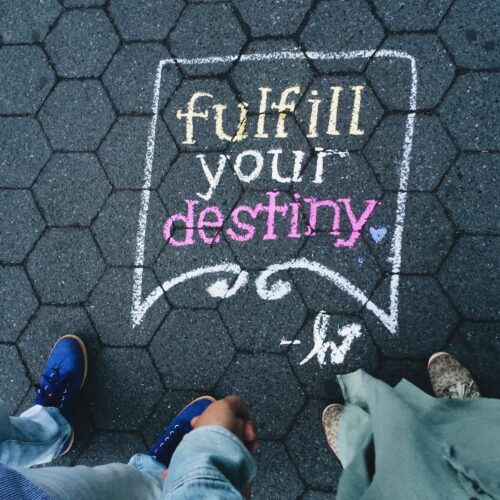 Use our social media content calendar template as a way of helping you stay out of overwhelmed and more organized. Whether you work with a team or by yourself, staying organized is essential for productivity, success and joy!

Avoid These Social Media Marketing Mistakes
Having a good social media content calendar is only the beginning. In addition to a good organized calendar, it is important to make sure to avoid certain digital marketing mistakes. Check out our list of digital marketing mistakes to avoid HERE.
When you download the social media marketing calendar template you will find a video to watch. Make sure to take the time to watch that video as it will give you step by step directions on how to use the template. Once you duplicate the template, you can use and edit it however you want!
The idea with social media marketing is that while you want regular posting, you want quality over quantity. Therefore, it is better to pick one or two platforms that you can do really well versus spreading yourself too thin. Pay attention to what is happening in the social media spectrum. Social media companies compete against each other. For example, at this moment in time, TikTok is growing rapidly so Instagram has started making their video content (reels/stories), rank higher in the algorithm. Therefore, due to the current social media trends, the importance of making video content is at an all time high.
Therefore, use the calendar template that we provided on this page, but work on understanding trends in the industry. If there is a new rapidly growing platform on the marketing front, other social companies will probably compete against them. Make sure you stay on top of current trends.

Staying on top of current trends applies to the content you are making as well. Is there something showing up in the news in a big way? If so, you can ride these trends in order to help you better understand what content is being tagged and watched. If you make videos that are riding trends like what is in the market, you can more easily get eyes on your content.
In addition to this, pay attention to your analytics. What videos get the most views? What videos get the most comments? Use this data to help inform you as to what your target audience likes the most. When you understand this, you will more easily understand what to make content about. If you fill the social media content calendar up with things your audience is not interested in, you will waste both your and your team's time!

Business Plan Keys to Success: The Business Prosperity Pyramid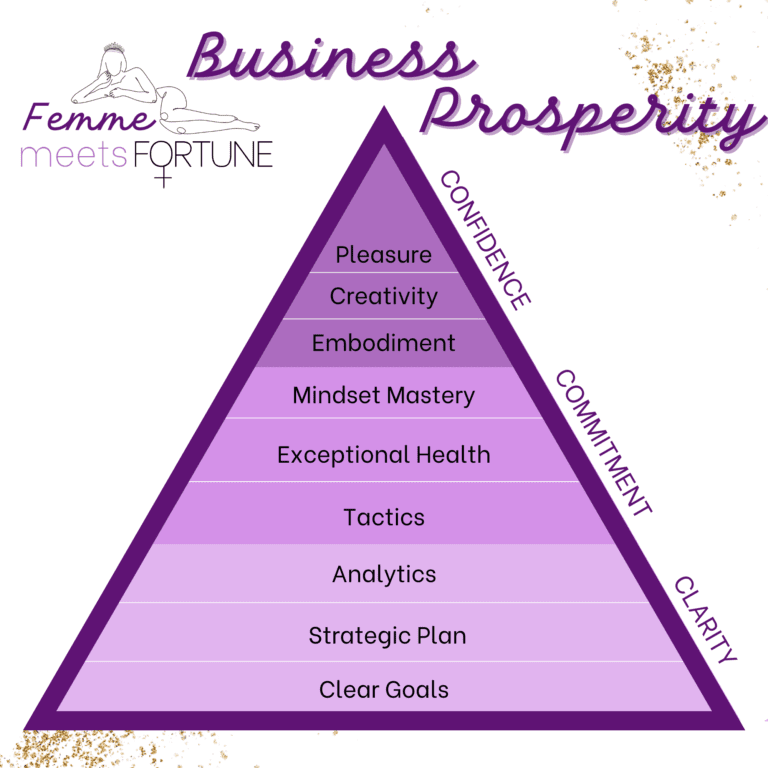 Beyond getting clear on your goals, the next business plan key to success is commitment to your goals. Building a business is like climbing a big mountain. There are false summits. There are hard moments. There are times where you will likely feel like quitting. Even if you don't feel like quitting, there will definitely be times where you just do not feel like doing it and have to do your work anyways. So the biggest question here, is how are you going to commit to the hard times and the times where you work to income ratio is really poor.

Our Femme Business Archetype (FBA) Quiz helps you assess your small business owner skills. It will help you identify more clearly your natural skill set as well as skills that you are less inclined to (and better hired out). To take the FBA Quiz go HERE.