Getting a small business off the ground takes a lot of time and energy. If you are growing your business without the help of outside capital, you are likely figuring a lot out on your own or with a very small team. In this article, you will read about marketing ideas for small business. For additional information out our page on digital media marketing.
Marketing Ideas for Small Business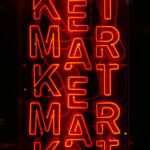 One of the first decisions to make when considering marketing ideas for small business is your budget. In order to determine your marketing budget, it is helpful to know your average lifetime customer value. This metric basically is a number that represents the average amount of money that a customer spends on your services/products. When you know on average how much you make per customer, it can give you insight on how much you can spend to acquire that customer.
If you are just getting started with your business, you may not have this number yet. As you gain customers, work on figuring out this number as it will help you with understanding your marketing budget.
In general marketing can be broken down into two categories:
1) Paid
2) Free
Free marketing will take a lot of time and typically is more of a long term strategy. Free marketing often involves creating content and developing a relationship with others who will be attracted to your work based upon the content that you create. I have seen such power in content marketing and it is a great thing to be working on, but remember that for most people this is a long term strategy. Every once in a while someone will post something on social media that goes viral and puts them on the map. For most of us, however, content marketing is a slower process that requires patience and dedication. Do not give up. Content marketing is a powerful strategy that pays off in the long run.
Paid marketing often times helps people gain traction more quickly. With paid marketing however, you need to understand several things. Like I mentioned, understanding average lifetime customer value can help you with understanding your marketing budget. In addition to this, make sure that you have metrics set up so that you understand for any paid advertisement you do, that you have a way of determining how many customers you got from an ad. This will allow you to calculate the cost per customer acquisition. You want your cost of customer acquisition to be significantly lower than your average lifetime customer value. As long as it is, the paid ad is working.
Now For Free Marketing Ideas for Small Business
Social Media Platforms: Free marketing for social media involve a lot of content writing. Pick your social media platforms based upon where your target audience spends time. Make sure you spend time evaluating how you are doing with your social media content each week. This means review postings you have made and look for what has the most engagement. When you do this you can figure out what type of content your audience wants more of.

Podcasts: Search for other people's podcasts that you feel like your content would be a good fit on and reach out with a pitch. Remember that podcast hosts often get lots of pitches and therefore you want to make sure to let them know what makes you unique and the value that you will provide their audience in your pitch. You can also create your own podcast, but this will typically take more time to gain and audience. When you are on other people's podcasts you have access to their lists.
Radio/TV: Many times people will hire PR companies to get on radio and tv. While this is one way to do it, often time small radio and local tv stations are always looking for a story. You can use sites like Linked In to find individuals that work at local radio and tv stations and pitch content and story ideas to these individuals.

Blogs: Yes writing your own blogs provides great way of content marketing. Often a faster way to income is by guest blogging on other people's pages. When you guest blog, you typically will get to give a link to your website. Other sites providing back links to your site provide additional value to your website as it helps search engines validate that your site is about what you say it is. This helps with search engine ranking.

Webinars: You can advertise webinars on social media platforms, your blogs and podcasts. Webinars typically work well when they are free or very low cost. The purpose of the webinar is for you to give value and teach your audience something. In turn at the end of the webinar you can then pitch your product/service. The biggest thing with webinars, is to start with making an emotional connection. Tell a story about how at one point you had a pain point similar to theirs. Then educate the audience and work to share things that they have not heard before. Once you have done this, work to create a gap between where they are and where they want to be. Position yourself as having a solution that will help them to solve that gap and meet their goals. Then at the end, you should have a call to action (see below).
No matter what marketing idea for small business you go with, make sure you have a call to action all the time. The call to action for most people will be dependent upon your price point. If the price point for your offering is $100 or less, you can often just have a call to action of "buy now". However, if you have a higher dollar product, most of the time a better call to action is to sign up for a free electronic product or a free call. The idea of this is that most of the time when using the above free content marketing ideas, you are reaching people who do not know you yet. If you try to pitch them a higher dollar item, they will likely not bite right away and buy from you. It is typically better to get them on your mailing list so that you can continue to educate them and give them value and pitch them after they have become a fan of you and your work.
Now For Paid Marketing Ideas for Small Business
Paid marketing ideas will always have a call to action just like with the free marketing ideas. You want to make sure that for all paid marketing you have a way of tracking your results. An easy way to set up tracking results is to use a company that gives you phone tracking. Phone tracking provides fake numbers that will forward to your real number. Associate each number with ONE marketing idea only. Then you can see how many times that number rang to help you associate the ad with the progress you are looking to make.

Paid Ideas
1) Print: Think about magazine and newspapers where your target audience might be. For example, if you do work with sports injuries, you might think about running ads in the local golfing or country club magazine. If you work with a lot of mothers perhaps you run an ad in school newsletters or the local church bulletin. While some printing is expensive, often times local publications are very low in pricing.

2) Buses and Public Transportation: Depending upon your target audience, this can be a great way of getting a lot of views to your business very quickly. If you do this sort of marketing, you will need to have a phone number or website that is easy to memorize. Even if you already have a website, you can buy an easy to memorize domain and redirect it to your site. This is important because if the ad is on public transportation, people will need to have a way of remembering how to contact you if they see something quickly in passing.

3) Social Media/Online advertising: This is a great way of paid marketing but it can go very wrong very quickly if you are not careful. Make sure to start with testing ads with a small budget (often $100 or less). See if you get customers from the ad before putting more money into it. With advertisements that are online, you want to think about using keywords in the ad copy that are similar to what your customer might be typing in search engines. This can help the right customers find you.

4) Live Speaking: While big speaking gigs can be hard to get until you have a name/reputation, small speaking gigs are often easy to get. Your local chamber of commerce, church or other small clubs often times are looking for guest speakers. Think about where your target customer might be hanging out as far as any sorts of local organizations and then pitch ideas to them for speaking to their audience. Just like when pitching podcasts hosts, when pitching to speak in front of a live audience, make sure you really drive home points about specific values that their community will get out of your talk. Make it about THEM and not you.
The biggest take home points from this really should be: Be creative! First off, think about where your target customer hangs out. What do they do? What do they love? Where do they go for fun? Then contact other organizations that have a similar audience as you but offer a different product/service. See in what ways you can partner with them to help them and add more value to what they offer their customers. Most people have an underlying sense of reciprocity. Help them and they will be more interested in helping you!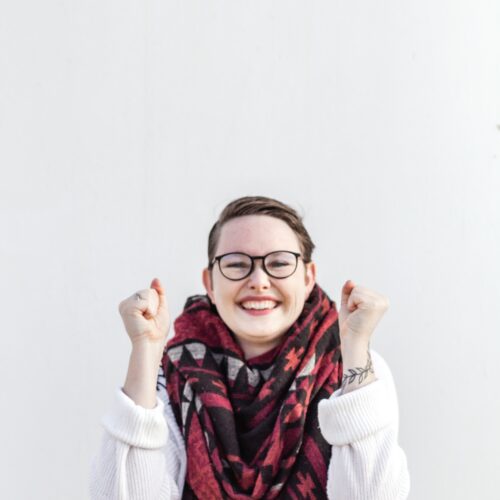 It is easy to spend so much time in various marketing strategies but miss key components that can really make or break business.
If you want help learning how to better set up your business including how to get the most out of your social media platforms, and your marketing strategies we can help! We help our clients develop a marketing plan, but also the skill set needed to reach their dreams.

One of the best ways to get your business flourishing is by hiring someone that can help you get there because they have not only done it before, but they have also taught others to do it too.

We offer online DIY business coaching courses for female entrepreneurs as well as masterminds and one on one support.
You can check out our business coaching courses here.