Putting together a plan for marketing for small business can be a major task. Read on in this marketing guide for small business about some of the things you should be considering in your marketing plan. Check out our page on digital media marketing for more information on marketing as well. 
Marketing Guide for Small Business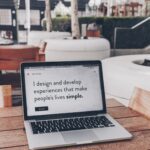 Where to Start:
There are many things that must be considered when putting together a marketing plan. Randomly throwing up ads and marketing content without a plan is basically like throwing a dart into the wind and hoping you hit a bull's
eye. Therefore the first place to start is to make sure you have your messaging down.  In general, you want to make sure you have analyzed your plan for the 4 P's of marketing. We have a blog on that, which can be accessed
HERE
. One of the points of the 4 P's of marketing is to help you make sure that you have your product and pricing correct for your target customer before you even begin with your marketing plan. If you put time, money and effort into a marketing plan that is trying to sell a product that the target customer does not find value in, you will wind up getting very frustrated. So step one is to
read this blog
and make sure that you feel fairly confident on the product and the pricing before you go to market.
Next Up in this Marketing Guide For Small Business: If you read the aforementioned blog, you should have also seen that "placement" is an important part of marketing. So when developing your marketing strategy, you want to think where the top 2-3 places are that you can find your ideal client. From a long term standpoint, you want to have multiple ways people find you through your marketing. Sometimes one marketing strategy that is working extremely well can crash overnight. If you do not spend time developing more than one flow for how people with find you, this sort of change can be devastating. So the next step once you understand where your target audience hangs out is to pick the top 2-3 places for you to begin to market.
How to Pick Where to Market:  Beyond what was talked about in the 4 P's blog on placement for reaching your ideal customer, there are other things to consider. For example, if you have a team of people that can help you, you can more easily cover more networks. If you have a team of employees/contractors it may be possible to develop multiple social media platforms, run ads, do podcasts and radio shows, write books and more all as part of your marketing strategy. While this is helpful for faster growth, if you do not have a team, overstretching across too many platforms can be detrimental. So if you are a soloprenuer or do not have the people to support doing many projects well, it is best to start with this low number of 2-3 marketing places and develop them out well.
How to Market Efficiently Online: The first thing to really start with for efficiency is understanding keywords. You want to think about writing and using language that is related to the keywords that your target customer might search. You can use keyword tools like uber suggest to help you with this. The idea when you are looking for keywords is you want to find words that are searched by your ideal customer.  You will also want to consider the supply and demand for that word. For example, if there are tons of people writing about and running ads using particular keywords, it will be very hard to outrank them when your ideal customer types those words in a search engine. So you want to find keywords that have a decent demand (people are searching them), without too much supply. The tool we just mentioned, uber suggest, can help you with this.
To market efficiently, first start by finding keywords of subject matter related to your product/service that your target audience would search for. Make sure that the keyword has a good demand and not too much supply. Make a list of these words. This is how you generate your topic list. This topic list is important for both free content that you may be writing online as well a for paid ads online. Now, once you have your list, block time in your calendar each week for "marketing".  A minimum of 4 hours a week is a good place to start but if you have time, a full day for marketing is often better to get things off of the ground. During this time, start by going through your content topic list that you generated and spend time making content related to that topic for all platforms that you are using. Note that there are
scheduling programs
that exist for social media marketing postings so that you can make a bunch of content and have it auto post over a week's time period.
Sometimes people will try to make one piece of content and use it across various platforms. For example, people will make a tiktok video and then post it on instagram's reel page. This is frequently not advisable as social media platforms all work a bit differently and have different approaches that should be used for the best success. In this tiktok/instagram example, videos made in tiktok have watermarks on them and instagram does not like seeing it's competitor on its website. Therefore, making one video and then having a softwhere program post the exact same thing across platforms like this is not super effective.
That being said, you can make a lot of content in one 4 hour chunk and then use the scheduling software to post unique content about a particular subject to different platforms to help with efficiency and the regular posting of content.
How to Market Efficiently Offline: One of the most important things if you are doing marketing offline via things such as print marketing, podcasts, tv/radio appearance or any other forms of marketing is that you have a plan to track your leads. Tracking metrics and understanding where your leads come from is important both for online as well as offline marketing, but the difference is online platforms have metric tracking tools built in so that you can get information about how content/ads are performing. If you do a radio appearance or advertisement, you will need to have a way of tracking business that comes from that source. If you do not do this, you will have no way of determining if the marketing technique has brought you business and if you should continue to invest in it or not.
The easiest way of tracking offline marketing is by using phone tracker systems. Phone tracker systems help you by giving you a series of numbers (which will all forward to your main business line). You want to only use one tracking phone number for one marketing type. Then you can track how many calls came from a marketing stream by getting metrics on that specific number.
The Most Important Thing in This Marketing Guide For Small Business: If you only get one thing from this entire article I hope it is the following. Track your marketing. You need to know how much business any piece of content or advertisement brought you. If you do not know this, you cannot make decisions that are from an educated place. If an advertisement is working well, you want to throw more money into it. If it is not generating business, you want to shut it down. If you do not have this information, you can not make educated decisions about what to do next. Data is your best friend. It will save you pain.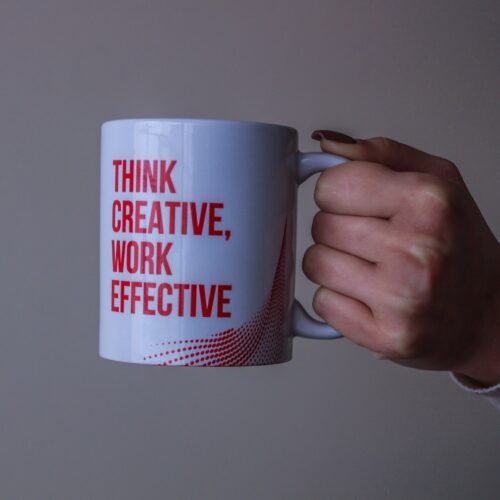 It is easy to spend so much time in various marketing strategies but miss key components that can really make or break business.
If you want help learning how to better set up your business including how to get the most out of your social media platforms, and your marketing strategies we can help! We help our clients develop a marketing plan, but also the skill set needed to reach their dreams.

One of the best ways to get your business flourishing is by hiring someone that can help you get there because they have not only done it before, but they have also taught others to do it too.

We offer online DIY business coaching courses for female entrepreneurs as well as masterminds and one on one support.
You can check out our business coaching courses here.